This blog earns income with affiliate links. Isn't that amazing?
Turn your online presence into Six Figures passive income! Join this Free Training NOW.
Who is Ma Huateng?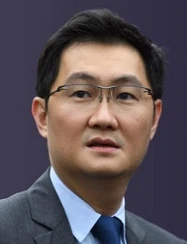 Ma Huateng, aka Pony Ma, is the co-founder and chief executive officer of Tencent Holdings Ltd.
Tencent Holdings is a Chinese technology conglomerate best known for its instant messaging app WeChat and mobile gaming.
This Ma is known for his low-profile personality. He has been compared to American investor Warren Buffett for their similar investment approaches, and is often described as an "aggressive acquisitor."
Ma Huateng is one of the internet's richest men in China.
Become The Next Internet Millionaire
Ma Huateng Personal Info

Name: Ma Huateng, aka Pony Ma
DOB: October 29, 1971
Birth Place: Chaoyang, Shantou, Guangdong, China
Education: Shenzhen University, China
Wife/Partner: Wang Dan-ting
Hometown: Shenzhen, Guangdong region of China
Famous As: Founder of Tencent Holdings, a Chinese instant messaging.

Ma Huateng Net Worth
When writing this biography, Ma Huateng ranks 34th on Forbes Billionaire List. His real-time net worth is $34 billion.
Most of Ma's wealth comes from a 7.4% stake in Tencent. It's the most valuable technology company in Asia.
Ma Huateng owns his stake through the holding company Advanced Data Services.
He also owns property in Hong Kong with a value of over $150 million.
Tencent's immense success made Ma Huateng one of the wealthiest individuals in China.
Unlock the door to financial freedom with the
#1 home-based business opportunity!
Discover a way to earn over $100K a year from the comfort of your own home.
Don't wait, click now to start your journey to success.
Ma Huateng Biography
Ma Huateng was born in Dongfang County and raised in Shenzhen, where his father, Ma Chenshu, worked as a port manager.
He enrolled at Shenzhen University in 1989, studying computer science.
In 1993 Ma Huateng graduated with a Bachelor of Science degree.
After graduating from college, Ma accepted a job at China Motion Telecom Development, Ltd., where he worked on Internet paging system development.
Ma Huateng briefly worked for Shenzhen Runxun Communications Co. Ltd. in research and development before founding Tencent with four of his classmates in 1998.
A year later, Tencent launched OICQ, an instant-messaging service.
OICQ quickly became popular and garnered more than a million registered users by the end of 1999.
The launch of OICQ was the company's first stepping stone to success.
Ma Huateng changed the name of the software to QQ after losing a trademark violation lawsuit brought by AOL (America Online).
QQ soon became one of China's most popular instant messaging platforms.
The free messaging service attracted more users and required money to maintain.
Ma Huateng turned to US investment firm IDC and Hong Kong's telecom carrier Pacific Century CyberWorks who bought 40% of Tencent shares for $2.2 million.
Eventually, Ma Huateng was named chief executive officer of the company.
Under Ma's leadership, Tencent greatly expanded its products and services.
Tencent expanded its operations into mobile gaming, online payments, e-commerce, media and entertainment, and digital advertisements.
Ma Huateng Family
Ma Huateng grew up in a privileged family.
His father, Ma Chenshu, was a Communist Party member in China, and his mother, Huang Huiqing, was a housewife.
Ma's parents supported him from the very beginning of his career. They were early investors in his technology company, Tencent.
Ma Huateng Parents
Ma Huateng is the son of Ma Chenshu and Huang Huiqing.
Ma Chenshu, Ma Huateng's father, is a member of the Communist Party of China in Chaoshan, Guangdong.
Ma Chenshu once served as the Deputy Commander in Chief of the Shenzhen Yantian Port Headquarters, then promoted to Deputy General Manager of Yantian Port Ships.
Being elected as a director of a listed company in Yantian Port, Ma Huateng's father is a powerful man.
Ma Huateng was born and grew up in a privileged family.
Ma Huateng achieved the level of success today with the help of his parents.
His father, Ma Chenshu, came up with the name Tencent for the company. He then registered it in the name of Ma Huateng's mother.
Both his parents held positions in Tencent from the early days to assist Ma Huateng.
Ma Chenshu personally taught Ma Huateng how to manage the company.
Ma Huateng did not take control of Tencent until 1999.
Ma Huateng Wife (Partner)
Ma Huateng is married to Wang Dan-ting.
Huateng and his wife met on the QQ chat. Wang Dan-ting didn't know who Ma Huateng was at the time.
Wang Dan-Ting loves art from a young age.
She studied the traditional Chinese instrument, erhu, with Professor Li Changgong of Harbin Normal University.
Wang Dan-Ting plays the Erhu and keeps a low profile.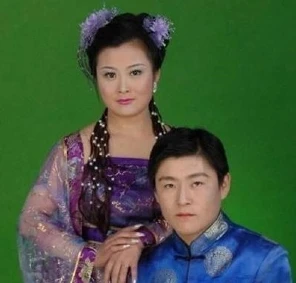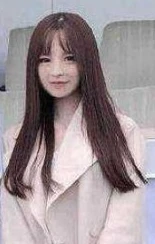 Ma Huateng Children
We know Ma Huateng has a daughter, Ma Manling.
Ma Manling prefers to stay out of the limelight. There is relatively little known information about her.
Ma Huateng Accomplishments
In 2007, 2014, and 2018, Time magazine named Ma Huateng one of the world's most influential people.
In 2015 Ma Huateng was featured on the Forbes list of the most powerful people in the world.
In 2017 Fortune ranked Ma Huateng among the top businessmen of the year.
In November 2017, Ma Huateng became the first Chinese businessman to feature on the Forbes list of the top 10 richest men in the world.
In 2018 Ma Huateng was named one of the Most Powerful People In The World by CEOWORLD magazine.
That's Ma Huateng Bio.
Check back for updates!
Please share or add news on Ma Huateng in the comment section below.
Hello! I am TQ. Like these billionaires and millionaires, most of my online businesses were total failures. Learning from these failed attempts, I launched a successful online business for less than $400. You can Read My Story to learn more.