This blog earns income with affiliate links. Isn't that amazing?
Turn your online presence into Six Figures passive income! Join this Free Training NOW.
Who is Graham Stephan?
Graham Stephan is a YouTuber famous for videos on financial independence, saving money, investing money, and real estate investing.
Stephan created his YouTube channel to share his thoughts on saving, investing, credit cards, and other fascinating personal finance topics.
His YouTube channel has over 3.66 million subscribers. He is one of the most influential content creators within the finance niche.
Graham Stephan earns millions of dollars a year creating content on YouTube.
Here's the true story of how Graham Stephan became an internet millionaire.
Become The Next Internet Millionaire
Graham Stephan Personal Info
Name: Graham Stephan
DOB: April 22, 1990
Birth Place: Santa Monica, California, USA
Education: High School Graduate
Wife/Partner: Macy Savannah
Hometown: Las Vegas, Nevada
Famous As: YouTuber best known for videos on financial independence, saving money, investing money, and real estate investing.

Graham Stephan Net Worth
Graham Stephan has amassed an estimated net worth of $7 million.
In a video titled Revealing my Actual Net Wort, Graham Stephan explains how he has earned his wealth.
Before finding success with YoutTube, Graham was an extremely successful real estate agent. His clients included Orlando Bloom, Chloe Grace Moretz, and Wale.
After breaking the $1 million annual income threshold in 2019 and making $5.1 million from his YouTube channel in 2020, Graham Stephan quit his real estate career to focus on YouTube full-time.
At the time, his YouTuber channel had roughly 1.5 million subscribers.
Currently, Graham Stephan has around 3.5 million YouTube subscribers.
Graham Stephan is on pace to earn $6 million in 2021, with $3 million coming from YouTube ad revenue. The rest come from sponsorships, affiliate marketing, as well as selling courses on the online platform Teachable.
Unlock the door to financial freedom with the
#1 home-based business opportunity!
Discover a way to earn over $100K a year from the comfort of your own home.
Don't wait, click now to start your journey to success.
Graham Stephan Biography
Graham Stephan was born on April 21, 1990. He grew up in Santa Monica, California.
At a young age, Graham found education to be pointless. But he managed to graduate from high school.
Graham Stephan skipped college and started to work in real estate at the age of 18. He has never bothered to pursue a degree since he became successful.
Working as a real estate agent in California, Graham Stephan started investing in real estate.
Graham Stephan became a millionaire at 26 with a real estate portfolio of six rental properties throughout Los Angeles and San Bernardino County.
In 2016, Graham Stephan created his main channel on YouTube promoting his philosophy of saving money whenever possible.
Graham Stephan regularly posts videos on his main channel about financial independence, saving, investing, and real estate investing.
As of January 2022, Graham disclosed in a YouTube video that his channel has 3.66 million subscribers.
Graham Stephan also started a second YouTube channel, The Graham Stephan Show, which follows a more raw format and primarily focuses on reactions to other financial-related videos.
His brand now encompasses five YouTube channels and a podcast with millions of subscribers interested in his financial ideas.
Graham Stephan makes millions from these channels.
Graham Stephan Family
Graham Stephan is the son of David Stephan.
David Stephan was an animator working for Walt Disney Animation Studio.
Graham Stephan discloses very little information about his mother and siblings.
We only know that his mother is a housewife.
Graham Stephan Wife (Partner)
Graham Stephan is in a relationship with a woman named Savannah Smiles since 2019.
Smiles Savannah is known as Macy Savannah on her YouTube channel.
The couple announced their engagement on YouTube.
Smiles Savannah is living with Graham Stephan at his residence in Las Vegas.
There is no information on their wedding plan. We'll update you when it's available.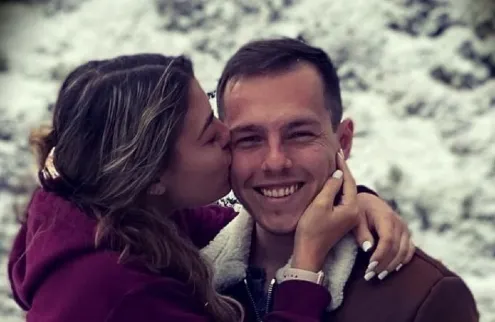 Graham Stephan Accomplishments
Graham Stephan got his real estate agent license at 18.
Graham Stephan became a millionaire at the age of 26.
Graham Stephan bought his first house in 2011 for $60,000.
Graham Stephan appeared on the television shows Selling Sunset and Million Dollar Listing Los Angeles.
In 2016 Graham Stephan launched his first YouTube channel, which now has over 3 million subscribers.
That's Graham Stephan Bio.
Check back for updates!
Please share or add news on Graham Stephan in the comment section below.
Hello! I am TQ. Like these billionaires and millionaires, most of my online businesses were total failures. Learning from these failed attempts, I launched a successful online business for less than $400. You can Read My Story to learn more.