This blog earns income with affiliate links. Isn't that amazing?
Turn your online presence into a Six-Figures passive income! Join this Free Training NOW.
Who is Jordan Page?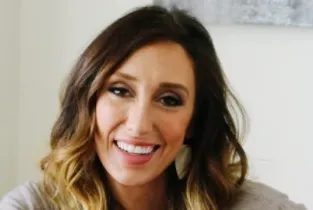 You might know Jordan Page as The Fun, Cheap, or Free Queen. Page found success as a blogger.
She started the funcheaporfree.com blog by posting coupons and good deals that she found in local newspapers.
The blog turned into a 'New Frugal' revolution that made Jordan Page an internet millionaire.
Jordan Leigh Francis Page started her entrepreneur journey in 2010 when her family struggled financially.
She was pregnant with her first child. Her husband, Bubba, had just started a new business that wasn't bringing in much income.
They had just lost all their down payment to a home that they decided not to buy.
They barely had enough money to cover the bills and had racked up $10,000 of debt on one credit card.
One day, after scraping by for months, Jordan and Bubba looked at each other and decided they wanted a better life for themselves and their children.
So, they decided to roll up my sleeves and figure out how to get their family finance together.
They sacrificed lots of good things. They created family financial terms, principles, rules, standards, and a new way of living frugally.
While they were on the path to becoming debt-free, Jordan started FunCheapOrFree.com.
She started this blog to share her family's financial progress, success, and tips with others.
Jordan shared her family debt story, along with super practical financial tips that helped her family turn things around.
As Jordan and Bubba's story began to reach more and more people, questions poured in by the thousands, and Jordan's mission shifted.
She decided to turn her blogging "hobby" into a full-blown career and use her experiences to teach others how to budget, save money, get organized, and become debt-free.
Soon the blog built a community of loyal readers who depended on it as a go-to source of financial advice for their financial situation.
Jordan started receiving invitations to appear on national TV. She shared her advice on the Today show, Rachael Ray, TLC, and Good Morning America.
She began traveling the country to deliver budget workshops and help families whip their wallets into shape.
Jordan Page became known as the Fun, Cheap, or Free Queen.
After years of running a successful blog, Jordan decided to give her followers what they wanted.
The Jordan Page Company decided to launch Productivity Boot Camp.
Become The Next Internet Millionaire
Jordan Page Personal Info
Name: Jordan Leigh Francis, aka Jordan Page
DOB: March 08, 1986
Birth Place: Dalles, Oregon, U.S
Education: Brigham Young University
Husband/Partner: Brandt Hutchings Page, aka Bubba Page
Hometown: Draper, UT
Famous As: Founder of the fun, cheap, or free blog

Jordan Page Net Worth
We estimate that Jordan Page has a net worth close to $2 million, roughly $1,710,000.
There are reports of her estimated net worth as low as $200,000. These low estimates use only her income from the FunCheapOrFree blog and YouTube channel to get their number.
Jordan Page exact net worth is not known. But our estimate is more accurate.
Our estimated net worth for Jordan Page takes into account her assets together with her yearly earnings from multiple sources.
Jordan Page lives in an 8,600 sq ft home on 1.5 acres. Her house is already worth over $1 million.
The FunCheapOrFree YouTube channel alone has over 894,000 subscribers.
Jordan Page is the founder of the following companies:
Page Company which owns FunCheapOrFree.com, BudgetBootCamp.com, ProductivityBootCamp.com, and ShelfCooking.com.
Mory June Company.
Shelf Cooking Company.
Aspen Hill Lodge Company.
Jordan and her husband are co-owner of these companies. All of them are part of their net worth.
Unlock the door to financial freedom with the
#1 home-based business opportunity!
Discover a way to earn over $100K a year from the comfort of your own home.
Don't wait, click now to start your journey to success.
Jordan Page Childhood Life
Jordan Page grew up in a small town in northern Oregon called The Dalles.
However, Jordan was eager to say goodbye to this small town and hit the big city of glitz and glamour.
She later went to Brigham Young University, where, in her own words, she had "the time of her life."
Jordan majored in Recreation Management and Youth Leadership.
While she was in her sophomore year at college, she met my better half Bubba Page.
Bubba found her to be very immature. They decided to be friends.
Later Bubba realized that Jordan was no ordinary person. He fell in love with her. They get married the following year.
They settled in Salt Lake City, Utah, where Jordan worked with at-risk youth, and Bubba quit his job to start a company, Launch Leads.
In less than a decade, Jordan and Bubba became the parents of eight children.
In 2010, when the bills started piling up, Jordan and Bubba found themselves $10,000 in credit cards debt and no money in their savings account.
That's when they decided that they needed to change their lives, for themselves and their children.
During their financial meltdown, Jordan could not find anyone online who could tell people how to live abundantly but frugally.
There was also no guide on how to improve your life in a financially disastrous state.
Jordan Page began to focus and learn everything she could about family finance and living frugally. She began to share everything with the world through a blog.
That's how Fun, Cheap, or Free became a reality.
Jordan Page Family
Jordan Page does disclose much information about her parents and siblings.
Duane Francis and Jean Francis are Jordan's parents. They bought the basement of her luxury house for $225,000. So, they are living with her.
But Jordan Page talks a lot about her husband and the eight children.
Jordan Page Husband (Partner)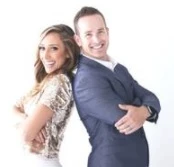 Bubba Page is Jordan Page's husband. They married in 2007. She met him at a mutual friend's house in her sophomore year.
When she realized that she was taller than him in heels and he found her to be very immature, they promptly put each other in the friend zone and had a blast.
It didn't take long for Bubba Page to develop a crush on her when Jordan went off to work in leprosy colonies in India. He realized that she was no ordinary person, and there was something special about her.
Jordan Page and Bubba Page fell pretty hard in love. Less than a year later, they get married.
Jordan Page Children
Jordan Page loves kids. She has said: "I find no greater joy than being a mom!" She and Bubba have eight children.
Hutchings Page is her first son. He was born on January 26, 2010.
Miss Priya Jean is her first daughter. She was born on July 29, 2011.
Beck Avon is baby #3. He was born on February 25, 2013.
Daivy Kaye was born on November 23, 2014.
Her second daughter Mory June was born on May 4, 2016.
McEwan Fisher was born on September 26, 2018.
Then on March 8, 2020, the Pages welcome their twins, Joss and Devereux Page.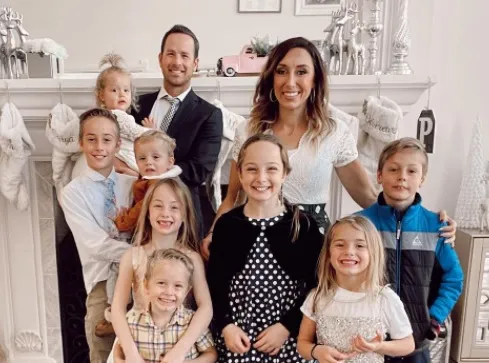 Jordan Page has a large family.
Jordan Page Accomplishments
Jordan Page found the FundCheaporFree blog in February 2011.
Creator of Budget Boot Camp, Productivity Boot Camp, The Budget Planner, and Productivity Planner.
Inventor of the Moses BagTM, a Moses basket.
In 2020, Page was named the SAMY Award Winner for best video Content Creator.
That's Jordan Page Bio.
Check back for updates!
Please share or add news on Jordan Page in the comment section below.
Hello! I am TQ. Like these billionaires and millionaires, most of my online businesses were total failures. Learning from these failed attempts, I launched a successful online business for less than $400. You can Read My Story to learn more.