This blog earns income with affiliate links. Isn't that amazing?
Turn your online presence into Six Figures passive income! Join this Free Training NOW.
Who is Danielle Leslie?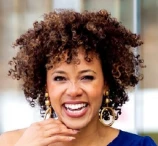 Danielle Leslie considers herself a guru in helping people create and launch profitable online courses.
Her most successful launch is the Course From Scratch program, a 60-day online accelerator for first-time course creators.
Leslie draws her experiences from working at Udemy, where she helped influencers earn millions of dollars by monetizing their content and expertise through online courses.
Course From Scratch propelled Danielle Leslie to stardom as a go-to internet marketer.
Danielle became an internet millionaire by helping regular people turn their passions into profitable online businesses.
She is an influencer and founder of Culture Add Labs.
Here's the true story of how Danielle Leslie becomes a millionaire.
Become The Next Internet Millionaire
Danielle Leslie Personal Info
Name: Danielle Leslie
DOB: February 10, 1986
Birthplace: New York, New York, United States
Education: University of California, Berkeley
Husband/Partner: Caleb Boise
Hometown: New York, New York, United States.
Famous As: Founder of Culture Add Labs, where she helps thousands of entrepreneurs create and launch profitable online courses.

Danielle Leslie's Biography
There's not much information on Danielle Leslie. We get to know her through a webinar from a brief introduction in an Instagram Ad.
We have no idea who Danielle Leslie is before 2017.
Growing up, Danielle Leslie had a hard time at school.
She struggled to get along with other school kids.
According to her online Bio, Leslie stated, "there's a part of me that will never forget being that teenager looking for the right group of kids to sit with at lunch and feeling like I didn't belong."
Unlock the door to financial freedom with the
#1 home-based business opportunity!
Discover a way to earn over $100K a year from the comfort of your own home.
Don't wait, click now to start your journey to success.
Danielle Leslie's Early Life And Education
After graduating from high school, Danielle Leslie attended the University of California, Berkeley.
She received a BA degree in Rhetoric in 2008. Danielle started her career working as an online marketer in Silicon Valley.
Danielle Leslie's Career
At the high of her Silicon Valley career, Danielle Leslie was a marketing director of a startup company.
Danielle thought things were going well for her. Until right before Thanksgiving, she got invited to a 4:30 p.m. HR meeting on a Friday.
The company fired her from her duty on the spot.
Danielle Leslie quietly told friends that she'd been laid off. They quickly offered her independent contractor opportunities. It was perfect for her at the time.
She also accepted freelance work helping hundreds of course creators on Udemy earn collectively millions of dollars.
Then a friend introduced Danielle to a non-profit/venture capital. She landed a freelance job working on an online course for their founders.
It was the biggest contract for Danielle Leslie. This contract gave her the confidence that she needed to do it on her own.
Danielle Leslie launched her first online course, Course From Scratch, in 2017.
She presold the course attendees at the EmCee the EmpowerHer women's conference. It pulled in $8,000 in 7 days. Course From Scratch made $85,000 in its first year.
Danielle Leslie has grown her Course From Scratch business to $14M.
Building from her initial success, Danielle Leslie launches a new course, Culture Add Labs.
This program teaches others how to create, sell, and promote online courses.
That's how Danielle Leslie makes her millions as an online business owner.
Danielle Leslie's Net Worth
Danielle Leslie has an estimated net worth of less than $10 million. It's hard to know her exact net worth.
There are online reports of her net worth as high as $20 million. However, the number does not appear to support this figure.
Here's a quick overview of Danielle Leslie's income to help you estimate her net worth.
Danielle Leslie made $9,000,000 from Course From Scratch. Some claimed she made $14 million. However, these are estimated revenues, not actual earnings.
Danielle's online course made $100,000 in one month from Instagram.
Danielle Leslie has a YouTube channel that has about 10.2K subscribers.
On Facebook, she has about 55k followers.
Her annual revenue is quickly approaching the $1 million mark.
Based on the revenues, there's no way to support a $20 million net worth for Danielle Leslie.
Danielle Leslie Husband/Partner

Danielle Leslie is in a relationship with her long-time boyfriend, Caleb Boise.
Boise proposed to her on January 18, 2018. There's no mention of a wedding date.
The couple appears to live together in New York, New York.
We have little information on Caleb Boise.
All we know, he is working as a Business Operations & StrategyBusiness at Dapper Labs.
Dapper Labs is a blockchain and software development company developing blockchain-based products and services.
It appears Danielle Leslie does not have any children at the time of writing this Bio.
We'll provide an update when we have a wedding date. Please check back often for more information.
Danielle Leslie Accomplishments
Danielle Leslie became a millionaire in 2019.
She appeared on Forbes on December 4, 2020.
That's Danielle Leslie's Bio.
Check back for updates!
Please share or add news on Danielle Leslie in the comment section below.
Hello! I am TQ. Like these billionaires and millionaires, most of my online businesses were total failures. Learning from these failed attempts, I launched a successful online business for less than $400. You can Read My Story to learn more.