This blog earns income with affiliate links. Isn't that amazing?
Turn your online presence into a Six-Figures passive income! Join this Free Training NOW.
Who is Jason Capital?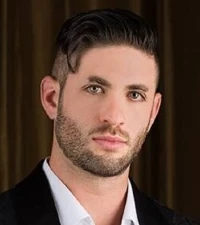 Jason Capital is a young American entrepreneur who uses social media platforms to establish himself as a leading motivational speaker and business coach.
He has been through tough spots, got rejected multiple times, and even lost it all at an early age.
Jason grew up expecting that formal education is what would land him into his dream life.
He dreamed of becoming a professional basketball player. He played with his school's basketball team and practiced hard to excel in this career.
Later on, Jason applied for a basketball scholarship at multiple colleges but got rejected.
From not getting picked to play basketball in college for not being good enough, Jason worked his way to become a multiple-figure earner by selling basketball handling skills coaching courses online.
Like most entrepreneurs, Jason's perseverance, dedication, and determination are what really sets him apart from the average Joe.
Here is the true story of Jason Capital, a self-made millionaire at 24.
Become The Next Internet Millionaire
Jason Capital Personal Info
Name: Alex Maroko, aka Jason Capital
DOB: 11 June 1988
Birthplace: Detroit, Michigan USA
Education: College Dropped Out
Partner/Wife: Nataly Biscay
Hometown: West Bloomfield, Michigan USA
Famous As: A self-made millionaire recognized as a Top 100 Entrepreneur under 30 by the White House Under President Obama.

Jason Capital Biography
Jason Capital was born on 11th June 1988 as Alex Maroko and grew up in West Bloomfield, Michigan.
He didn't grow up with rich parents or have many of the things you might associate with a young millionaire.
His family struggled to make ends meet. Capital took on the occasional odd job or selling snacks to his friends to help his family.
Jason Capital had a lot of dreams that he wanted to achieve by the time he grew up.
Just like any other kid, Jason grew up believing that formal education is what will help him achieve his dreams. But things worked out so differently for him.
Unlock the door to financial freedom with the
#1 home-based business opportunity!
Discover a way to earn over $100K a year from the comfort of your own home.
Don't wait, click now to start your journey to success.
Jason Capital's Early Life And Education
Jason Capital never thought of himself as an entrepreneur. From an early age, Jason was passionate about basketball.
He dreamed of becoming a professional basketball player. He practiced the game a lot, often spending time developing his individual skills.
Capital started playing basketball at the age of 13 in middle school. He even became the captain of his school basketball team in 2007.
However, he never got on the basketball team in high school. This setback only made him work harder at improving his skills. Jason had to prove everyone that looked down on him wrong.
After high school, Jason applied for a basketball scholarship at multiple colleges but got rejected.
Frustrated, he kept grinding until he was able to play college basketball.
Finally, his dream to play college basketball came true. It meant that he had conquered the challenge, but the motivation was gone.
Jason Capital felt burnt out from playing basketball at the age of 20. He had no desire to continue playing college basketball. He needed a new challenge.
Jason Capital dropped out of college. He moved back home into his parents' basement.
Jason Capital's Career
Jason Capital then met Elliott Hulse, an owner of a small gym in town. They became buddies.
Over time, Elliott encouraged Jason to write an eBook about what he knew: which was playing basketball.
Jason launched a 115 pages how-to eBook for $14.95 with a "buy now" PayPal button.
He went to a Halloween party and figured he'd wake up rich the next day. It didn't happen. Jason did not make a single sale.
After a few months, Jason Capital meets an influential Craig Ballantyne at an underground digital marketing seminar.
For whatever reason, Craig took a liking to Jason. He sat down and taught him what to do to sell an eBook.
At that time, Craig had already made millions online. So Jason hung onto every word.
Following Craig's advice, Jason Capital used his skills and connections in basketball to promote his online course.
He promoted the 115-page eBook to those looking to become better basketball players.
Soon, Jason was making $20,000 per month from that eBook. He was 20 at the time. However, this did not last long.
Jason Capital thought he knew all about business. After all, he was making a lot of money per month with his online business.
He moved out of the basement to San Diego to start a new chapter in his life.
But staying in San Diego was not a good call. It was all about the fast lane. Jason slowly lost all of his money. He filed for bankruptcy and went back to living in the basement.
Jason Capital knew he had to reinvent. So, he searched online for another eBook topic.
Realizing that he was good at teaching young guys how to date, Jason started an online dating course.
He worked day and night to sell his dating course. Within a year, Jason earned a seven-figure and became a multi-millionaire.
Jason Capital began focusing on scaling his business, making more money, and serving more people.
He once again pivoted his business to teach others how to leverage online marketing to earn a laptop income and become a multi-millionaire.
It took Jason less than a decade to go from broke and failure to a prosperous self-made millionaire.
Jason Capital Net Worth
Jason Capital estimated net worth is around $5 million, earning him a spot on the internet millionaires list.
He achieved millionaire status at the age of 24. In 2018, the net worth of Jason Capital stood at $2 million.
His primary source of income came from selling eBooks online and live conferences.
No matter what, the $5 million net worth is an impressive feat for someone who had previously lost it all.
He has achieved that success through his own grit and determination.
Jason Capital is not only a self-made millionaire. He is an inspiration to young entrepreneurs everywhere.
Jason Capital Family
Despite his popularity, there is no information about Jason's family online.
Jason Capital rarely talks about his parent. We don't even know their name.
Furthermore, there is no information about his siblings. We don't know if they existed or not.
Jason Capital Wife (Partner)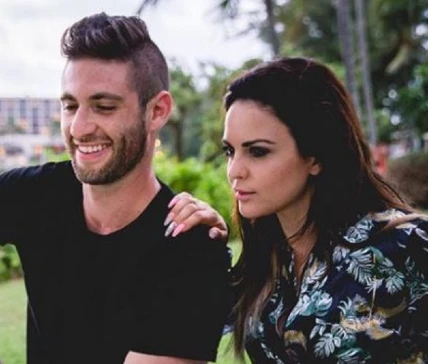 Jason Capital likes to keep his personal life private. He is currently dating his long-term girlfriend, Nataly Bisk. They are in a romantic relationship for an extended period.
Jason met Bisk back in 2013. Initially, the couple never expressed their love for each other.
Nataly is the owner of a successful business as a fused glass artist. She learned this skill from her mother.
Jason and Nataly are yet to get married, and they have no children.
The couple has been together for years and is inseparable.
During their fifth anniversary in August 2018, the pair enjoyed their trip to The Peninsula Hotel Tokyo/ Peter.
Nataly Bisk also posted a picture of them together on her Instagram to express that she is lucky to have Jason in her life.
Jason Capital Accomplishments
In 2018 Jason Capital became a self-made millionaire at the age of 24.
In 2017 Jason published his best-selling book, Higher Status and affectionately known as "America's High-Income Expert."
In 2021 Jason Capital was recognized as a Top 100 Entrepreneur by President Barack Obama.
That's Jason Capital Bio.
Check back for updates!
Please share or add news on Jason Capital in the comment section below.
Hello! I am TQ. Like these billionaires and millionaires, most of my online businesses were total failures. Learning from these failed attempts, I launched a successful online business for less than $400. You can Read My Story to learn more.
Frequently Ask Questions (FAQs)
What is Jason Capital's real name?
Jason Capital, an entrepreneur and social media star, real name is Alex Maroko. He accrued a $2 million net worth by the age of 24.
What is Jason Capital known for?
Jason Capital is best known for being a self-made millionaire. He was recognized as a Top 100 Entrepreneur under 30 by the White House Under President Obama. He is the author of the best-selling book Higher Status. His success and achievement are well documented.
How Rich is Jason Capital?
Jason Capital has a net worth of around $5 million. Although he was hesitant at first, Capital began an online dating course. The dating coaching was a success, bringing in a seven-figure income. Within the next nine months, he moved out of his mother's basement and became a self-made millionaire.
Is Jason capital on Forbes?
Yes, Jason is a guest contributor to Forbes online. His advice has been featured in Entrepreneur, CNBC, and Money Magazine online.