This blog earns income with affiliate links. Isn't that amazing?
Turn your online presence into Six Figures passive income! Join this Free Training NOW.
Who is Alex Mehr?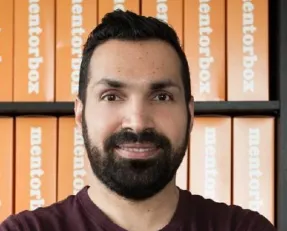 Alex Mehr sold his first internet company, Zoosk, Inc., in March 2019 for $250 Million. The sale made him an internet millionaire overnight.
Mehr attended the University of Maryland in 2002 as an exchange student from Iran.
While at the university, he entered an entrepreneurship workshop with three friends. They formulated a new business idea and won second place in a competition.
The four friends took their business software idea, put together a business plan, and founded a company.
However, their big dream came to a crashing end because international students have no right to stay in the United States and work.
The four young men dissolved the company and went their separate ways.
Alex continued school and graduated in 2004 with a Master's and a Ph.D. in mechanical engineering.
Alex Mehr gained permanent residence through the Diversity Visa green card lottery to work for NASA as a scientist. He worked for NASA from 2005 to 2007.
Mehr left NASA to attend Berkeley University, where he studied business.
Soon, Alex dropped out of Berkeley to persuade Shayan Zadeh, his partner, to join him in San Francisco to work on a company, Zoosk.
Zoosk is an online dating company that Alex Mehr co-founded with Shayan during the 2008 economic collapse.
Spark Networks SE acquired Zoosk in 2019 for $255 million.
Alex went on to start other ventures with Tai Lopez. He started the Metorbox App and Dr. Alex University to train entrepreneurs on starting and scaling their businesses.
However, Zoosk and Mentorbox take the top spots as his most recognized achievements.
Dr. Alex Mehr's latest venture is Retail Ecommerce Ventures (REV).
REV is an investment firm that buys distressed brands and transforms them into e-commerce success stories.
Become The Next Internet Millionaire
Alex Mehr Personal Info
Name: Alex Mehr
DOB: 1980
Birth Place: Tehran, Iran
Education: University of Maryland
Partner: Single
Hometown: Puerto Rico
Famous As: Founder of co-founded Zoosk Dating App.

Alex Mehr Net Worth
Dr. Alex Mehr estimated net worth is approximately $175 million. He has never publicly disclosed his actual net worth.
However, we know the majority of his net worth came from the sale of Zoosk.
Alex is also the 50% owner of a successful online company, MentorBox. This company brings in about $1.8 million per month in revenue.
Currently, Alex Mehr and Tai Lopez are launching a new online business, Retail eCommerce Ventures.
Alex Mehr considers Retail eCommerce Ventures to be a billion dollars enterprise.
As his online business grows, Alex Mehr will increase in the future.
Unlock the door to financial freedom with the
#1 home-based business opportunity!
Discover a way to earn over $100K a year from the comfort of your own home.
Don't wait, click now to start your journey to success.
Alex Mehr Childhood Life
Born in Iran in 1980, Alex Mehr dreams of someday starting a company together and achieving success in the United States.
Growing up in an impoverished country with no internet or international televisions, Alex's introduction to the outside world was through books.
There were two bookstores in his hometown. Alex could not afford to buy the books, so he volunteered as a cashier. It was the way for him to read them for free.
Alex excelled in Physics and Mathematics from a very young age. He wanted to become a scientist. He knew the only way to achieve his dream was to leave Iran.
While attending the Sharif University of Technology in Tehran, Alex decided to get a student visa to the United States.
Since America does not maintain an embassy in Iran, Alex walked to Turkey on foot to obtain his visa. Alex arrived at the University of Maryland in 2002.
One day Alex saw an advertisement on campus inviting students to join the entrepreneur club. The club offered free pizza to all attendance.
As a broke and hungry international student, Alex jumped at the opportunity. It was the start of his journey into entrepreneurship.
Alex Mehr banded with three friends and entered a competition to create a business plan. The plan was well-received, and they won 2nd place. Bolstered by the success, the four men formed a company.
However, as international students, they have no right to stay in the United States and work. The group dissolved the company and went their separate ways.
Alex continued school and graduated from the University of Maryland. He went to work for NASA as a scientist.
Mehr's life story took another surprising turn when a friend told him about the Diversity Visa green card lottery. He entered and won the lottery. Alex Mehr gained permanent residence through luck.
To pursue his entrepreneur dream, Alex left NASA to attend Berkeley University School of Business. The sting didn't last long.
Alex Mehr dropped out of Berkeley and persuaded Shayan, his university roommate, to join him in San Francisco to work on ideas for a company.
The two came upon a business idea that eventually became Zoosk.
Alex Mehr Family
Alex Mehr doesn't talk much about his parents and private life.
He once mentioned that his mom is into social sciences.
Alex shared a photo of his mom accepting the Mahatma Gandhi scholarship award via zoom.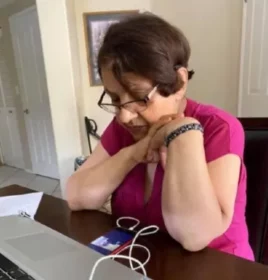 Mehr has never posted or shared anything about his father. He did share that his father was a physics teacher in Iran. He said: "In middle school, he would make a habit of reading his dad's college physics textbooks."
Alex Mehr Wife (Partner)
Good luck searching for information on Alex Mehr's wife. His long-time partner is the little Yorkie.
Well, Alex has more than one dog. We know at least two because he posted their pictures on Facebook and Instagram.
We have seen anything information about his human partner. Alex appears everywhere single. He might date someone, who knows.
We will update you with new information on his wife or partners.
Alex Mehr Accomplishments
In 2004, Dr. Alex Mehr graduated from the University of Maryland, College Park, with a Ph.D. and M.Sc in mechanical engineering. He started working for NASA as a scientist.
Alex Mehr co-founded Zoosk in 2007 with his university roommate Shayan Zadeh.
By 2014 Zoosk was the No.1 grossing dating app and was in the top 25 top-grossing apps on the Apple iOS App Store.
In 2016, Mehr founded MentorBox with Tai Lopez.
In 2019, Alex sold Zoosk to Spark Networks SE for $255 million.
In 2019, Mehr co-founded Retail Ecommerce Ventures with Tai Lopez and Shayan Zadeh.
That's Alex Mehr Bio.
Check back for updates!
Please share or add news on Alex Mehr in the comment section below.
Hello! I am TQ. Like these billionaires and millionaires, most of my online businesses were total failures. Learning from these failed attempts, I launched a successful online business for less than $400. You can Read My Story to learn more.