This blog earns income with affiliate links. Isn't that amazing?
Turn your online presence into a Six-Figures passive income! Join this Free Training NOW.
Who is Richard Liu?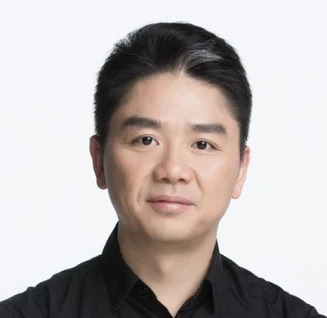 Richard Qiangdong Liu, also known as Richard Liu, is a Chinese internet billionaire.
He is the former CEO and founder of an e-commerce website known as JD.com.
Although he is now a billionaire, Liu Qiangdong claimed he grew up in poverty.
Qiangdong revealed that his family could only afford to eat meat once or twice a year when he was a child.
There is debate about his age, as some sources claim he was born on March 10, 1973, while other sources give his date of birth as February 14, 1974.
We believe Richard Qiangdong Liu was born on March 10, 1973,.
Even though Richard Liu is one of the most successful people in the tech industry, there are many facts about this businessman that people do not know.
Liu Qiangdong hosted a private dinner party in Sydney in July 2018, which later became the focus of a rape trial.
Liu was arrested in Minneapolis in August 2018 on the charge of rape.
Are you agog to know more about Richard Liu?
Then you must read his biography till the end.
Become The Next Internet Millionaire
Richard Qiangdong Liu Personal Info
Name: Richard Liu, aka Richard Qiangdong Liu
DOB: January 10, 1973
Birthplace: Suqian, Jiangsu, China
Education: Renmin University of China
Wife/Partner: Zhang Zetian, aka Sister Milk Tea
Hometown: Lailongzhen, China.
Famous As: Richard Liu Qiangdong has been called the 'Jeff Bezos of China.' He is the founder of an e-commerce website known as JD.com.

Richard Liu Biography
The eCommerce community has called Richard Liu the 'Jeff Bezos of China.'
He is the founder of JD.com or Jingdong Mall, a leading eCommerce website in China.
In this biography, we will discuss the rise and fall of this Chinese internet entrepreneur.
Unlock the door to financial freedom with the
#1 home-based business opportunity!
Discover a way to earn over $100K a year from the comfort of your own home.
Don't wait, click now to start your journey to success.
Richard Liu's early life and education
Liu Qiangdong was born and raised in Chang'an, a small village outside the city of Suqian in the Jiangsu province of China.
The village lacked modern conveniences such as running water and electricity.
His family is in the business of shipping coal from north China to the south.
His maternal grandmother taught Richard Liu how to make the most of what the family has.
Liu always had high ambitions. He dreamed of one day becoming the village head himself.
In pursuing his dream, Richard Liu attended the People's University of China.
The University of China is known for its connection to China's political elites.
Richard Liu graduated with a bachelor's degree in sociology in 1996.
The sociology degree did not produce a good job, so Liu spent all his spare time learning computer programming.
Computer programming skill was in high demand at the time.
However, there were very few computer programmers available.
As a programmer, Richard Liu earned enough money to build a new home for his parents.
Richard Qiangdong Liu continued investing in his education. He earned an EMBA degree from the school of China Europe International Business.
Richard Liu's career
Richard Liu invested the money he earned from working as a computer programmer and family loans into a restaurant venture.
The restaurant business was successful at first.
However, his chef and cashier began to steal from the restaurant forcing Richard Liu to close it.
Liu Qiangdong lost more than $200,000 in the restaurant venture.
Richard Liu went to work for Japan Life, a Japanese health product enterprise.
He served as the director for computers, the director for business, and the logistics supervisor. The roles allowed him to learn more about business and management.
After leaving Japan Life, Liu Qiangdong began his internet business in 1998 on a market stall.
He found Jingdong Century Trading in Zhongguancun High-tech Industrial Park.
Jingdong is a retail store specializing in distributing magneto-optical products.
By 2003 Richard Liu had 12 stores in the chain.
Things took a drastic turn when the SARS pandemic hit China the same year.
The SARS crisis forced Richard Liu to divert to online business and close all his stores.
Along with a handful of staff from his business, Liu Qiangdong relaunched the company online as JD.com.
JD.com has become one of the leading e-commerce businesses in China.
On 22 May 2014, the company went public. The IPO stock price rose about 15%.
Under Richard Liu's leadership, JD.com became the first Chinese internet company to make the Fortune 500 Companies list.
JD.com is the third-largest internet company globally and the largest retailer in China by revenue.
Richard Liu's Net Worth
The success of JD.com has made Richard Liu a billionaire.
According to Forbes, The real-time estimated net worth of Richard Qiandong Liu is $12.4 billion.
His real-time net worth can vary each day as the stocks fluctuate.
Forbes ranked Richard Liu the 77th richest billionaire in the world in 2021.
As JD.com grow, The net worth of Liu Qiangdong will also continue to increase.
Richard Qiangdong Liu Family
Richard Liu has a unique family background among the Chinese billionaires.
Liu Zhicheng is his father, and his mother is Wang Shaoxia.
His parents were descendants of wealthy Chinese merchants who transported goods along the Yangtze river in the early 1900s.
By the time Richard Liu was born, the Liu family had lost everything and worked as rice farmers.
Although he is now a billionaire, Liu Qiangdong grew up in poverty.
Richard Liu's Wife (Partner)
Liu Qiangdong is married.
Richard Liu was in a relationship with Gong Xiaojing for several years.
Gong and Liu ended their relationship due to different mindsets.
Richard Liu wanted to pursue entrepreneurship.
Gong Xiaojing, on the other hand, chose to enter politics. In 2003, she accepted a job in the Research Office of the State Council's Organ Affairs Administration.
Richard Liu began his second relationship with Zhuang Jia, a staff member of JD.com, on 15 July 2012. The romance started when she was studying at Barnard College.
Zhuang later left JD.com.
Richard Qiangdong Liu married Zhang Zetian in October 2015. The marriage ceremony took place in Sydney, Australia.
Richard Liu Children
Liu Qiangdong has two children.
His son, Liu Qiang, was born in 2006. The name of the mother of his son is not publicly known. Online rumors have Gong Xiaojing as the mother of his son.
It is unknown if Qiangdong was married to the mother of his first child.
Richard Liu also has a daughter from his marriage to Zhang Zetian. She was born in 2016.
He is very fond of his daughter and spends all his time with her.
Richard Liu prefers to keep his son and daughter out of the limelight.
There is relatively little-known information about the children.
Richard Liu Accomplishments
In December 2011, Richard Liu received the prestigious 2011 China Economic Person of the Year award from CCTV, the Chinese largest national television network.
In 2015 Richard Liu was listed by Fortune magazine as one of the World's 50 Greatest Leaders.
In 2017 Liu received The Contribution Award for Poverty Alleviation from the Chinese government.
On August 31, 2018, Richard Liu got arrested in Minneapolis, Minnesota, on the charge of rape.
On December 21, 2018, The office of the Hennepin County Attorney said they had not found enough evidence to charge Mr. Liu.
That's Richard Liu's Bio.
Check back for updates!
Please share or add news on Richard Liu in the comment section below.
Hello! I am TQ. Like these billionaires and millionaires, most of my online businesses were total failures. Learning from these failed attempts, I launched a successful online business for less than $400. You can Read My Story to learn more.