Internet JetSet is one of John Crestani step-by-step affiliate marketing training course that is perfect for people just starting out learning how to make passive money online.
In 2018, Internet JetSet becomes part of the Super Affiliate System. This training program teaches people how to use free platforms like Google, YouTube, and Facebook to make money online.
The method of affiliate marketing use by John Crestani in both the Internet JetSet and Super Affiliate System is known as paid advertisement affiliate marketing.
After combining the two training programs, the membership has changed.
If you purchased the Internet JetSet first, the Super Affiliate System is an upsell. Click here to learn more.
If you purchase the Super Affiliate System first, the Internet JetSet is free. Click here for more information.
This business information will be focusing on Internet Jetset. For those interest in the Super Affiliate System, you can click here to visit the Super Affiliate Business Info page.
Internet JetSet Business Information
Program Name: Internet JetSet
Price: $47 per month + $1,184 Upsells
Owner: John Crestani
Website: imjetset.com
The Internet JetSet is a basic affiliate marketing program designed to teach beginners the process of creating a successful and profitable affiliate marketing business in as short of time as possible.
The training teaches students to use both free and paid to generate traffic and earn a commission within 2 hours.
All lessons are structured in a step-by-step format and taught by online marketing experts, including John Crestani.
The training process begins by showing you how to pick a profitable business niche, select the first product to offers, set up a presell page, and use super cheap Facebook advertising to get buying customers to your online business.
The program will also teach students to scale their online business to expand and grow as fast as possible.
Who Is The Founder Of The Internet JetSet?

John Crestani is a successful affiliate marketer. His online success began when he was 28 years old when he created his first affiliate network to promote his online business 'Nutryst'.
John Crestani quickly amasses his online fortune and believes to generate at least $500k per month from his digital empire.
He has been featured in Forbes, Business Insider, and Yahoo Finance. Today, John Crestani is actively running "The Internet JetSet," and "The Super Affiliate System" teaching people his own affiliate marketing method.
John Crestani is a real deal and a self-made online millionaire.
How Does Internet JetSet Work?
The Internet JetSet training consists of basic step-by-step video lessons teaching the entire process of setting up an online affiliate marketing business.
The program is split into 12 different modules listed as follows:
Module 1: Introduction to Internet JetSet and Online Business Blueprint
This module is basically an introduction to the affiliate marketing business in general. It covers topic such as how to get traffic, find affiliate products & automate the business. It has some important videos to help beginners understand the online marketing business.
Module 2: Understand the Internet Jetset
This is the part where you will learn how to make your first online sale within 2 hours. John will guide you the process of signing up for Amazon Affiliate Account and promote your first products to (hopefully) get your first commission.
Module 3: Choosing and Finding Your Niche
In this module, Joh will show you how to choose a niche, apply and sign up for affiliate programs/networks, and find high-paying affiliate products to promote. You will get a list of different affiliate networks that John recommend you join. The top two, of course, are the Internet JetSet and the Super Affiliate Program.
Module 4: Basic Google Traffic
This module covers the basic topics of getting free traffic from having a website ranked at the top of the Google search results, aka Search Engine Optimization (SEO). You will get some really cool strategy on using a keyword tool and how to find good keywords to go after.
Module 5: YouTube Traffic
The 14 basics video lessons will introduce you to YouTube video ranking and getting free traffic from your own YouTube channel. You will learn a ton of tips and tricks from John, but it is not enough for you to generate massive traffic.
Module 6: Intro to Facebook Traffic
This module covers the basic steps of leveraging Facebook's page and group to generate free traffic and promote your affiliate offers without using ads.
Module 7: Setting Up Your Website
The instructor for this lesson is John's business partners, Ashley. The 15 video lessons will cover everything you need to set up a WordPress website such as installing WordPress, the difference between post and pages, writing posts, widgets, and more.
Module 8: Basics Copywriting
A good copywriter makes more money online. Even though the module did not cover in-depth on this topic, but beginners will learn a lot from Ronnie Sandlin on this subject. I will definitely help you in all aspects of online marketing,
Module 9: Launch Jacking
Launch jacking is the process of leveraging the buzz and online excitement of an upcoming or brand new product to generate free traffic and earn commissions. It involves writing reviews and creating YouTube video of the products before it is officially launched to the public.
This module is taught by Pyong Kim.
Module 10: Authority Review Sites
Donny Gamble will show you the basic of creating niche websites and make money by becoming an authority in the niche. He covers topics such as Choosing Profitable Affiliate Offers, Simple Website Setup Process, The 3-Pronged Content Silo Method, and ACA Link Building.
Module 11: Basic Facebook Ads for Affiliates
This module is more of a setup for the Super Affiliate Program. Carlos Cruz gives you a taste of how Facebook ads can be extremely profitable. He will show you how to set up a Facebook account and create your very first Ads campaign.
Module 12: The 12-week Super Affiliate System
This is an upsell product which focuses primarily on paid advertisement to promote your affiliate marketing business. The cost of this program is $5,000. This module is a sale presentation.
JetsetLIVE Webinar Upsell
Internet JetSEt members are automatically set up for weekly Live Webinar calls with John Crestani where you can ask John questions related to the business or training lesson. This is the real cost of $47/month fee.
All past webinars are recorded for members to view on their own time. Most webinars are also used as a promotional even for high-ticket products usually at the end of the videos.
Internet JetSet Tools & Resources
A list of tools and resources available such as the Longtail Platinum keyword research tool, the click funnels builder tool, constant contact email marketing tool, and many other useful tools, but they come at an extra cost.
Internet JetSet Forum
The forum is used by members to meet other Internet JetSet members; however, it is not very active at all. Except, the Facebook page, this is where most of the members hang out to share their progress, success stories, websites and so on.
Internet JetSet Support
Support is available inside the Internet JetSet members area to help the members with billing, training, and other issues. A good feature which many Internet JetSet members often used is the 'Skip a Month' feature which allows people to skip a whole month of payment if money is tight for them.
Internet JetSet Business Analysis
One thing we know for sure is the Internet JetSet and John Crestani is not a scam. John is a successful affiliate marketer with solid online experiences to back this up.
The Internet JetSet platform is 100 % beginners friendly with most of the video lessons, webinars, and other educational materials are easy to follow and understand.
I believe beginners will learn a lot from John through the Internet JetSet training program.
The $47 is a reasonable and affordable investment for people to start their own online business. However, the monthly JetsetLIVE Webinar of $47 is worthless. I recommend you cancel this automatic payment as soon as you get access to the members' area.
Other business expenses which do not disclose in the Internet JetSet lessons are associated with creating and running a website, including domain name, hosting, WordPress themes, plugins, and other Internet Marketing tools.
All tools above require additional expenses. Internet JetSet does not offer any tools to help beginners build an online business. You will need to set aside some money to pay for these expenses on top of the Internet JetSet course.
There are two major business problems with Internet JetSet:
Too many upsell of high-ticket products: This can be a distraction for beginners which known as the shiny object syndrome problem. There is a training video inside Internet that tell beginners to avoid shiny object syndrome and focus on building their affiliate business.
Associated the MOBE: MOBE has been shut down by the FTC for fraud and unethical business practices. This can potentially become a problem for any promoters making money through this program. All their earnings might have to be returned to victims.
Overall, Internet JetSet is a solid step-by-step training program for making money online. Just be sure to stay away from purchasing the upsell products and MOBE.
What Is The Cost To Join Internet JetSet?
The initial investment for Internet JetSet training program is a single payment of $47.
UpSell 1 – $47 per month
All members are automatically enrolled for the JetsetLIVE webinar upsell which cost $47 per month. This upsell can be canceled at any by contacting Internet JetSEt.
UpSell 2 – $5,000
The Super Affiliate System is offered for $5,000. However, this price has been dropped to $997. This upsell teaches you the paid traffic method to make money online from affiliate marketing.
UpSell 3 – $187
Xtreme Case Study Archive is an upsell of 17 videos showcasing various interesting interviews with top internet marketers. The cost of this product is a one-time payment of $187.
The total cost for Internet JetSet together with all upsells is $1,231 ($47+$997+$187) plus $47 per month.
Is Internet JetSet A Good Investment?
The Internet JetSet 12 weeks training program is a good investment to learn basic affiliate marketing.
I would not pay for Internet JetSet because you can get these basic lessons for free online.
CLICK HERE FOR 10 FREE LESSONS TO COMPARE
Beyond the basic lessons, the upsells are designed to make money for John and his inner circle associates which chosen by John and required a fee to join.
You probably will not be able to make a good earning with the Internet JetSet basic training program. This is because the program was designed to force you to purchase the upsells.
If you invest in this business opportunity, you just need to be careful not to purchase every product John recommends. It will cost you more than what you will make online.
The truth is affiliate marketing is an affordable business opportunity to make passive income online. However, it requires a lot of training and practices if you are starting out with zero or little experience.
This is why many affiliate marketing training systems like the Internet JetSet are created to attract beginners to join the program than upsell them on other high ticked products. These types of affiliate marketing system are not good for beginners.
Why pays Internet JetSet when you can learn basic affiliate marketing for free?
First, let make this clear, the Internet JetSet is not a scam. Technically you get something in return for your payment, the basic affiliate marketing video lessons.
Since the Internet JetSet is a Clickbank product, you have a 30 days money back guarantee. You can get a full refund if you are not happy, but there is no refund on the upsell products.
Click here to try Internet JetSet  OR Join a FREE affiliate training program
A free affiliate marketing training program is how I started my online business. For over 20 years, I have been making a living online. You can read my story here.
I always believe and recommend beginners to start their online business with a free training program.

The benefits of using a free training program to build your online business are enormous:
NO financial obligation or commitment – Click here to get a NO Payment Required free training account.
NO financial pressure – Start part-time before going full-time. Read more.
NO need to quit your job – The goal is to fire your boss, but not now. Read more
Earn extra money – You can earn commissions with the free program. Click here to learn more.
Turn a hobby into a successful business – Anything is possible online. Read more.
You must remember, not all free training programs are the same. Some are created like the Internet JetSet with the intention of pressuring upsells. Make sure you join free training with no upsell requirement.
A #1 free online business training program that I recommended to beginners is the Wealthy Affiliate. This program offers a lot of benefits:
It is FREE to join: There is no payment information required and no expiration date on your free membership. You can stay as long as you want to finish your basic training. Click here to train for free.
All the tools are FREE: This program offers 2 free websites and free keyword research, for their students to practice what they have learned. This is over $300 online tools for free. Click here to check out the tools.
I use this program to build a $350K online business. You have access to me and I can help you along the way. This is my free offer. Click here for my profile.
I recommend you read 'the 4 steps to affiliate marketing' to get a basic understanding of the process of making money online.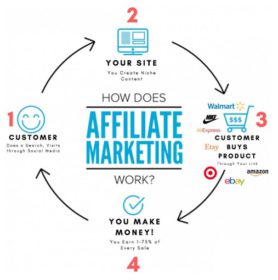 You can also watch this video. Click on the video to start. >>>>>>>>>
More Business Research articles for Internet JetSet
Internet JetSet Business Reviews
Super Affiliate Business Reviews