Hi! This blog earns passive income with affiliate links. Isn't that amazing?
You can earn a six-figure passive income online today. Join My Free Training to learn more.
Who is Roger Ball?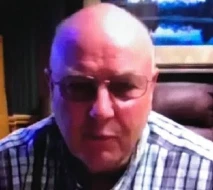 Few people outside Australia knew about the Melaleuca Alternifolia tree.
In 1982 an American named Roger Ball first learned about the plant during a visit to Australia.
Roger Ball returned to his hometown of Idaho Falls, Idaho, where he told his brother Allen Ball about his discovery.
The Balls performed tests on the plant in their small lab, B & V Technology.
They discovered the plant has antiseptic and other therapeutic traits without major side effects.
Roger Ball incorporated the Oil of Melaleuca, Inc. under the Idaho law in 1984 to promote and sell this product using the MLM business model.
Here is the true story of Roger Ball, the MLM billionaire.
Become The Next Internet Millionaire
Roger Ball Personal Info
Name: Roger Ball
DOB: June 4, 1944.
Birthplace: Rexburg, Idaho, U.S.
Education: University of Idaho
Wife/Partner: Connie Ball
Hometown: Idaho Falls, Idaho.
Famous As: Founder of Melaleuca MLM business.

Roger Ball Biography
Roger Ball was born on Sunday, Jun 4, 1944, in Idaho, USA.
Born and raised in eastern Idaho, Ball graduated from Madison High School in Rexburg, Idaho.
Young Roger Ball found early success in school. He went on to earn a BS degree from the University of Idaho in Moscow.
This Roger Ball biography is not about the Scottish saxophonist, keyboardist, songwriter, and arranger.
If you are looking for a safe and legit way to make money online, here's how I earn over $100K a year. Check out my #1 home-based business opportunity to learn more.
Roger Ball's Career
Roger Ball started his career selling beef jerky at a local store.
Then in 1982, Roger learned about the Melaleuca Alternifolia plant during a visit to Australia.
He returned to his hometown of Idaho Falls, Idaho, and performed tests on the plant.
Roger Ball found the plant has numerous antiseptic and other therapeutic benefits with few side effects.
Next, Roger Ball located an Australian ranch owner who claimed to control 80 percent of all the tea trees in the world.
Ball invested in a 50 percent ownership of the ranch and soon started a firm called Oil of Melaleuca, Inc. based on multilevel marketing (MLM) of their unique products.
Oil of Melaleuca was incorporated in 1984. Within the first five months of operation, sales reached $90,000 a month.
Roger Ball needed an experienced person to run the new business.
For that job, he tapped his friend Frank VanderSloot. A 1973 graduate from Brigham Young University with a B.S. degree in business management.
Despite its rapidly increasing sales, the company had a big problem.
Melaleuca's distributors were required to purchase and sell expensive starter kits.
It resulted in some angry distributors who had invested significant funds and could not unload the pricey starter kits. This practice of front-loading was illegal.
Another problem was that some Melaleuca literature had exaggerated the benefits of melaleuca oil with claims not backed by the Food and Drug Administration (FDA).
The company had to be removed some products from the market.
Roger Ball also learned that the Australian rancher had only about five percent of the world's melaleuca tea trees, not the 80 percent claimed earlier.
Ball shut down the Oil of Melaleuca, resulting in massive financial losses.
Not long afterward, Roger Ball started a new firm with better planning and products.
Ball incorporated Melaleuca, Inc. with Frank VanderSloot as president on August 19, 1985.
Sales grew steadily, from $0.3 million in 1985 to $1.2 million in 1986, $2.6 million in 1987, $11.6 million in 1988, and $17 million in 1989.
1991 the U.S. Chamber of Commerce honored Melaleuca with its Blue Chip Enterprise Award. Despite a poor economy, Melaleuca's sales increased from $29 million in 1990 to $105 million in 1991.
Roger Ball merged B & V Technology, Inc., with Melaleuca, Inc. on December 30, 1993. The following year, Melaleuca became an international firm when it commenced sales in Canada through a separate firm called Melaleuca of Canada.
Roger Ball Net Worth
Roger Ball has an estimated net worth of more than $1 billion. He has made such an amount of wealth from his MLM business.
Ball has been involved in various business ventures including mining, timber, construction, real estate development, commercial real estate, construction materials, gravel pits, farming, farm implement sales, motorsports sales, and lending, among other ventures.
He is probably making most of his money from Melaleuca, Inc.
Roger Ball Family
Roger Ball has been married to his wife, Connie, for over 40 years.
They currently reside in Idaho Falls, Idaho.
The couple has six children and many grandchildren.
The offspring of the wealthiest man in the world prefer to stay out of the limelight. There is relatively little known information about Mr. Bezos's children.
His children are likely to inherit his enormous fortune in the future.
Roger Ball Accomplishments
In 1982 Roger Ball learned about melaleuca oil during a visit to Australia.
In 1984, he founded Oil of Melaleuca, Inc. which later failed.
In 1985 Ball started Melaleuca, Inc. with Frank L. VanderSloot.
In 1990 Melaleuca, Inc. was named on the Inc. magazine list of the 500 fastest-growing private companies.
In 1993 Ball opened a manufacturing plant in Knoxville, Tennessee.
In 1994 Roger Ball started selling products in Canada. The company's first international market.
In 1998 Ball expanded his operations in Japan.
That's Roger Ball Bio.
Check back for updates!
Please share or add news on Roger Ball in the comment section below.
Hello! I am TQ. Like these billionaires and millionaires, most of my online businesses were total failures. Learning from these failed attempts, I launched a successful online business for less than $400. You can Read My Story to learn more.