This blog earns income with affiliate links. Isn't that amazing?
Turn your online presence into a Six-Figures passive income! Join this Free Training NOW.
Who is Patrick Lee?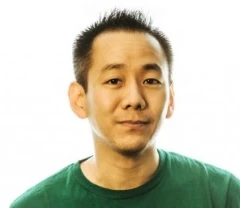 Patrick Lee is best known for being a co-founder and former CEO of Rotten Tomatoes.
If you love movies, you know Rotten Tomatoes. It's a leading entertainment website focused on movie reviews and news. It's one of the top 700 most trafficked sites in the world.
Patrick Lee is an experienced serial entrepreneur. He founded six startups across three countries (US, China, and Hong Kong), with four in the intersection of technology & entertainment.
Lee has been through multiple market bubbles, crashes, and company exits.
But for the last decade, Patrick has been mentoring tech founders and been involved in various arts & humanitarian projects.
Become The Next Internet Millionaire
Patrick Lee Personal Info
Name: Patrick Lee
DOB: January 19, 1974
Birth Place: Los Angles, California, U.S.
Education: University of California Berkeley
Wife/Partner: Unknown
Hometown: Los Angles, California
Famous As: Founder of Rotten Tomatoes

Patrick Lee Net Worth
Patrick Lee estimated Net Worth is at least $20 Million.
He made his fortune by creating and selling startup companies.
Sold Rotten Tomatoes to IGN Entertainment in June 2004 for an undisclosed sum.
Sold alivenotdead.com to mig33 in February 2014.
Patrick Lee owns over 621,191 units of Alimera Sciences (ALIM) stock worth over $16,274,482. However, over the last decade, Patrick sold ALIM stock worth over $3,366,855.
A few online information reports Patrick Lee as a Hong Kong billionaire.
No, Patrick Lee of Rotten Tomatoes is not the Hong Kong Billionaire.
The Hong Kong billionaire is the founder and Chairman of Lee & Man Paper Manufacturing Limited, founded in 1994. It's a company producing wood pulp, liner board, and containerboard.
Unlock the door to financial freedom with the
#1 home-based business opportunity!
Discover a way to earn over $100K a year from the comfort of your own home.
Don't wait, click now to start your journey to success.
Patrick Lee Childhood Life
Patrick Lee was born in Los Angeles and grew up in Maryland. He went to school out at the University of California Berkeley.
During his first two years of college at Berkeley, Lee and his friends decided to start their own computer retail business, selling computer systems and components.
Lee left school to launch a second business doing web design. His third company was Rotten Tomatoes.
Rotten Tomatoes is the most well-known movie review site. Patrick Lee sold it to IGN Entertainment back in 2004.
After he sold Rotten Tomatoes, Lee went back to UC Berkeley for a semester, then went to Asia.
Patrick Lee went to China to start a website similar to Yelp. He then went to Hong Kong to work on a startup called Alive Not Dead, something similar to MySpace.
And now, Patrick is back in the Bay Area working on a new startup called Hobo Labs, which makes mobile games.
Patrick Lee Family
Patrick Lee doesn't talk much about his family. We don't have any information on his wife and children. We think Patrick Lee is still single.
Lee disclosed little information about his mom. He credited her for providing the seed funding for his Rotten Tomatoes site.
Patrick Lee Accomplishments
PatrickLee is a serial entrepreneur who has launched many startups in his career, all with the same group of friends he met while studying at the University of California, Berkeley.
Here are a few of his biggest accomplishments:
Co-founder and former CEO of Design Reactor (designreactor.com), an internet marketing firm focused on the entertainment industry.
Co-founder and former CEO of Rotten Tomatoes.
Co-founder and former CEO of alivenotdead.com.
Co-founder of Hobo Labs, making guild-based casual mobile games.
That's Patrick Lee Bio.
Check back for updates!
Please share or add news on Patrick Lee in the comment section below.
Hello! I am TQ. Like these billionaires and millionaires, most of my online businesses were total failures. Learning from these failed attempts, I launched a successful online business for less than $400. You can Read My Story to learn more.