Who is Lori Greiner?
Hi! This blog earns passive income with affiliate links. Isn't that amazing?
You can earn a six-figure passive income online today. Join My Free Training to learn more.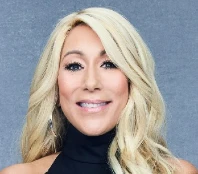 Lori Greiner is known as the Queen of QVC.
She is an American inventor and entrepreneur who created and marketed over 1,000 products and holds 120 U.S. and international patents.
Lori is now considered one of the most prolific inventors of our time.
Before Greiner appeared on Shark Tank and its spin-off, she was known as the charismatic host on QVC's network and the creator of its Clever & Unique Creations Show.
It's clear that Lori Greiner knows how to create success in the business world.
She started with one idea and turned it into a multi-million dollar international brand.
Here's the life story of the Queen of QVC.
Become The Next Internet Millionaire
Lori Greiner Personal Info
Name: Lori Greiner
DOB: December 9, 1969
Birthplace: Chicago, Illinois, U.S.
Education: Loyola University Chicago
Husband: Dan Greiner
Hometown: Chicago, Illinois
Famous As: Famous as a celebrity personality on QVC-TV and as a star Shark on the reality TV show Shark Tank.

Lori Greiner's Biography
Lori Greiner was born on December 9, 1969, in Chicago, Illinois, USA.
She was the second child of a psychologist and a real estate developer.
Her parent divorced when Lori Greiner was nine years old.
Greiner grew up on the Near North Side of Chicago with her mother.
Entrepreneurship is in her blood as both of her parents were small business owners.
Lori Greiner lived an upper-middle-class lifestyle during her childhood in Chicago.
If you are looking for a safe and legit way to make money online, here's how I earn over $100K a year. Check out my #1 home-based business opportunity to learn more.
Lori Greiner's early life and education
Lori Greiner attended Loyola University Chicago.
She majored in communications, focusing on journalism, television, and film.
Greiner worked for The Chicago Tribune while in college.
To make extra cash in college, Lori also worked for a short time as a playwright and sold costume jewelry.
Selling jewelry led to Lori Greiner's creation of her first product.
Lori Greiner's career
Lori Greiner began her career in 1996 with the creation and patenting of a plastic earring organizer.
She had a jumble of jewelry sitting in a box, was talking to a friend, and then the idea hit to create a jewelry organizer.
At first, the idea was mainly to help Lori get organized with her jewelry.
Greiner wanted to open her business, known as For Your Ease Only, but didn't have much money to invest.
She eventually took out a $300,000 loan to invest and make a prototype of the earring organizer to sell through retail channels.
The chain JC Penney picked up the organizer just in time for the Christmas shopping season.
The product was a smash hit with consumers, allowing Lori to pay off the $300,000 loan she took out in just 18 months.
After her success with J.C. Penney, Greiner expanded her company.
Lori Greiner started selling her products on the Home Shopping Network.
The strategy proved to be very successful. The organizers sold out immediately.
Greiner sold 2,500 of her jewelry organizers in two minutes.
The earring organizer grossed more than $10 million in sales within three years.
Lori Greiner ended up making her first million from this product alone.
The following year Lori Greiner transitioned to QVC, and in 2000 she created an arsenal of new products.
Most of her products are organizers that range in price from $16 for a small anti-tarnish jewelry box to $299 for spinning, mirrored jewelry cabinet.
Since 2000, Lori Greiner has hosted a popular show on QVC called Clever and Unique Creations by Lori Greiner to sell her products.
By 2010, her "For Your Ease Only" brand pulled in more than $350 million in product sales.
Lori Greiner designed and brought more than 700 products to market and holds 120 US patents.
She joined the reality TV show "Shark Tank" in 2012, looking for products to sell on her QVC channel.
The 2014 investment in Scrub Daddy was her most successful deal on the Shark Tank show.
Lori Greiner sold more than 2 million Scrub Daddy sponges in one day on QVC.
The cleaning sponges have generated over $75 million in revenue to date.
Greiner's accomplishments come from her sharp instincts and strong business sense.
Lori Greiner started with one idea and turned it into a multi-million-dollar international brand.
Lori Greiner's Net Worth
Lori Greiner has an estimated net worth of $150 million.
As a self-made entrepreneur, Lori makes money from designing and marketing more than 700 products and holds 120 US patents.
Lori got her first breakthrough in business in the 90s after designing a plastic organizer box to hold 100 pairs of earrings.
The 100-earring organizer brought in more than $10 million in sales, making Lori Greiner a millionaire.
Greiner is known as the most successful investor on the Shark Tank show.
She sold more than 2 million Scrub Daddy sponges in one day on QVC.
Her other early Shark Tank investments include Bantam Bagels (mini stuffed bagels), Squatty Potty, Readerest, Paint Brush Cover, Hold Your Haunches, Drop Stop, FiberFix, Simply Fit Board, Sleep Styler, and Screenmend.
Her book, Invent It, Sell It, Bank It!: Make Your Million-Dollar Idea Into a Reality, reached #3 on the Wall Street Journal's bestseller list.
Lori is also a paid speaker for high-profile companies such as Chase, IBM, Adobe, PayPal, Coldwell Banker, and American Heart Association, to name just a few.
Lori says she owes her success to her passion for innovation and the mentors in her life that provided her direction when she needed it most.
Lori Greiner Family
Lori Greiner was the second child born to a psychologist and real estate developer.
Her parents divorced when Lori was only nine years old.
Lori Greiner spent her childhood with her mother and older sister living on the Near North Side of Chicago.
There's not much information on her family.
No one even knows her parents' names.
All we know is Lori Greiner is from rather a well-off family.
Lori Greiner Husband (Partner)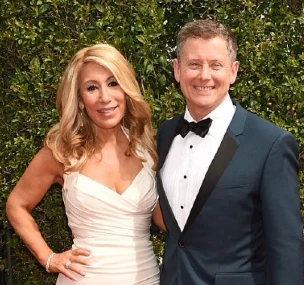 Lori Greiner met her husband, Daniel (Dan) Greiner, at a bar called Kincaid's in the Lincoln Park neighborhood of Chicago in 1996.
They didn't start dating until 2000 despite the spark they had.
After being in a relationship for a decade, Lori Greiner and Dan Greiner married in 2010.
Dan Greiner was an assistant controller at Bell & Howell Co. before joining Lori's For Your Ease Only in 1999.
As the business grew, Dan left his controller job to join Lori as Vice-President of her For Your Ease Only company.
Dan is now serving as the CFO of his wife's company.
Lori described her relationship with her husband, Dan Greiner, as the right balance.
The couple works as a team sharing the same desk at the Chicago office, near the QVC headquarters.
Lori Greiner Children
Lori Greiner does not have children.
She constantly reminds entrepreneurs about the impact business will have on family life.
But most hopeful entrepreneurs are eager to take the plunge with Lori as a partner.
Lori Greiner Accomplishments
In 2000 Lori Greiner launched and hosted the QVC show: "Clever and Unique Creations by Lori Greiner."
In 2012 Greiner appeared on the American reality television series Shark Tank.
In March 2014, Lori Greiner published the best-seller book "Invent it, Sell it, Bank it! Make Your Million Dollar Idea into a Reality."
In 2021, she was nominated Emmy-Outstanding Host for a Reality or Reality-Competition Program.
In 2020 Lori was nominated Emmy-Outstanding Host for a Reality or Reality-Competition Program, and Emmy-Outstanding Structured Reality Program.
That's Lori Greiner's Biography.
Check back for updates!
Please share or add news on Lori Greiner in the comment section below.
Hello! I am TQ. Like these billionaires and millionaires, most of my online businesses were total failures. Learning from these failed attempts, I launched a successful online business for less than $400. You can Read My Story to learn more.