This blog earns income with affiliate links. Isn't that amazing?
Turn your online presence into Six Figures passive income! Join this Free Training NOW.
Who is Larry Ellison?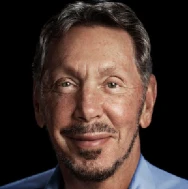 Oracle co-founder, Larry Ellison, is one of the most well-known and successful tech entrepreneurs.
He has managed to build Oracle into one of the world's most successful software companies, with a market cap of nearly $200 billion.
The success of Oracle turns Larry Ellison into a billionaire.
If you're anything like me, you probably know that much about Mr. Ellison and his work at Oracle.
But did you know that he once dated Empress Farah Pahlavi? Or that he was almost fired from Oracle back in 1991?
This biography will look at some fascinating facts about Larry Ellison that you may not have known before reading this article.
Become The Next Internet Millionaire
Larry Ellison Personal Info

Name: Lawrence J. Ellison, aka Larry Ellison
DOB: August 17, 1944
Birthplace: New York City, U.S.
Education: University of Illinois
Wife/Partner: Nikita Kahn
Famous As: Co-founder, executive chairman, and CTO of Oracle Corporation.

Larry Ellison Biography
Larry Ellison is a renowned American businessman, entrepreneur, investor, philanthropist, and computer programmer.
He launched one of the biggest business software companies in the world, Oracle.
Ellison also invests in other industries, such as aviation and real estate.
His life is full of adventure and nonstop action.
Larry Ellison has made the Forbes Billionaires list almost every year since 1995.
Unlock the door to financial freedom with the
#1 home-based business opportunity!
Discover a way to earn over $100K a year from the comfort of your own home.
Don't wait, click now to start your journey to success.
Larry Ellison's early life and education
Larry Ellison was born in Bronx, New York, on August 17, 1944, to a 19-year-old single mother, Florence Spellman.
There was little information about his biological father. Other than he was an Italian-American United States Army Air Corps pilot.
At nine months, Larry Ellison contracted pneumonia, and his mother gave him to her aunt and uncle, Lillian and Louis Ellison, for adoption.
Larry Ellison grew up in a two-bedroom apartment on the South Side of Chicago, a middle-class neighborhood.
Louis Ellison made a modest living as an auditor for the public housing authority after losing his real estate business in the Great Depression.
Larry Ellison remembers his adoptive mother as warm and loving, while his adoptive father was distant and unsupportive.
Although Larry Ellison was raised in a Reform Jewish home by his adoptive, he remained a religious skeptic and often clashed with his father.
Ellison attended South Shore High School in Chicago before enrolling at the University of Illinois Urbana-Champaign in 1962.
At the University of Illinois, Larry Ellison showed a strong aptitude for math and science and was named science student of the year.
When his adoptive mother, Lillian, died during his second year, Larry Ellison dropped out.
Larry Ellison enrolled again at the University of Chicago in 1966 but dropped out after only one semester.
Louis Ellison often told Larry that he would never amount to anything.
So, Larry Ellison packed his bags and left home for Berkeley, California.
Larry Ellison's career
Larry Ellison made the trip from Chicago to California in a flashy turquoise Thunderbird that he thought would make an impression in his new life.
For the next eight years, Ellison bounced from job to job, working as a technician for Fireman's Fund and Wells Fargo Bank.
Along the way, Larry Ellison learned computer and programming skills.
The turning point of his career came when Ellison came to work for the electronics company Ampex.
While working at Ampex on the database project for the CIA, Larry Ellison met fellow programmers Ed Oates and Bob Miner.
The idea that launched Oracle came to Ellison while he was reading about relational databases in an IBM research paper written by Edgar F. Codd.
Larry Ellison immediately saw the enormous commercial potential of relational databases to transform day-to-day enterprise operations.
In 1977 Larry Ellison joined Bob Miner and Ed Oates to form Software Development Laboratories (SDL), the company that later became Oracle.
SDL soon received a two years contract to build a relational database management system (RDBMS) for the CIA.
Over the next two years, Ellison and his team built the first commercial structured query language (SQL) for managing large relational databases.
In 1979 Larry Ellison renamed the company Relational Software Inc. and released the initial commercial relational database, the Oracle version 2, without version 1.
The company had only eight employees and revenues of less than $1 million in 1980.
But the following year, Oracle quickly became popular. Sales of Oracle doubled every year for the next seven years.
The million-dollar company has become a billion-dollar company.
In 1983 Ellison renamed the company after its best-selling product, Oracle Corporation.
Oracle became the largest database-management company in the world.
Oracle went public in 1986, raising $31.5 million with its initial public offering.
However, in 1990 an internal audit revealed deceptive sales accounting that Oracle had overstated its earnings.
Oracle's market capitalization fell by 80 percent, and the company appeared to be on the verge of bankruptcy.
Larry Ellison almost lost Oracle and his job, which he later described 'as an incredible business mistake.'
For the first time, Larry Ellison had to give up the management side of the business to professionals.
The company outlook improved in 1992 with the release of a new version of the database program Oracle 7.
Oracle's new products took the industry by storm, and by 1992 the company had returned to financial health.
Over the next several years, Ellison set his sights on growing Oracle through acquisitions.
He gobbled up several companies, including PeopleSoft, Siebel Systems, and Sun Microsystems, which helped Oracle reach a market cap of roughly $185 billion.
Larry Ellison became the world's highest-paid executive in 2000 with total compensation of $1.84 billion.
Larry Ellison's Net Worth
Ellison is one of the top billionaires in the world.
According to Forbes, Larry Ellison has an estimated net worth of $107 billion.
Ellison is known for his extravagant lifestyle and many assets.
He owns multiple houses worldwide, a private Hawaiian island, numerous yachts, airplanes, and even one of the world's largest private collections of classic cars.
One of his yachts, The Rising Sun, is a former USS Yorktown Aircraft carrier that served the Navy during World War II.
Larry Ellison saved The Rising Sun from the scrapyard in 2010 for $100 million.
Larry Ellison Family
Lillian and Louis Ellison adopted Larry Ellison at nine months old.
He did not know he was adopted until he was twelve years old.
Larry Ellison did not reunite with his biological mother until he was 48.
Larry Ellison's Wife (Partner)
Larry Ellison has been married four times and has five children.
His first marriage was to Adda Quinn in 1967. The marriage lasted seven years before they divorced.
Larry Ellison married Nancy Wheeler Jenkins in 1977, six months before he founded Software Development Laboratories. This marriage lasted just a year.
In 1983 Larry Ellison exchanged vows with Barbara Boothe.
Boothe used to work as a receptionist in his company.
Larry Ellison has two children with Barbara Boothe, David, and Megan Ellison. This marriage ended in 1986.
Ellison married romance novelist Melanie Craft from 2003 to 2010.
After his fourth divorce, Larry Ellison is in a long-term relationship with actress and model Nikita Kahn.
Larry Ellison Children
Larry Ellison has two children with his third wife, Barbara Boothe Ellison.
His daughter, Megan Ellison, was born on January 31, 1986, and his son, David Ellison, was born on January 9, 1983.
Both Megan and David are film producers and entrepreneurs.
David is the founder and CEO of Skydance Media.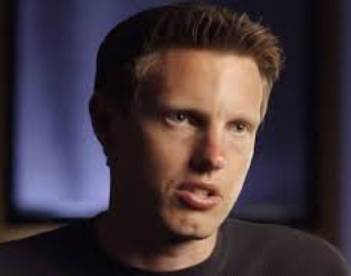 Megan is the founder of Annapurna Pictures, established in 2011. She is best known for producing the films Zero Dark Thirty, Her, American Hustle, and Phantom.
Some of David Ellison's best-known movies as a producer are Star Trek Into Darkness, Mission Impossible – Rogue Nation, Mission Impossible Fallout, and Top Gun Maverick.
Larry Ellison Accomplishments
In 1977 Larry Ellison Co-founded Oracle Corporation.
In 1997 Larry Ellison received the Golden Plate Award from the American Academy of Achievement.
In 2013 Larry Ellison was inducted into the Bay Area Business Hall of Fame.
On September 25, 2013, Ellison's Oracle Yacht Team defeated Emirates Team of New Zealand to win the 34th America's Cup in San Francisco Bay, California.
In 2019, the Lawrence J. Ellison Institute for Transformative Medicine of USC honored Ellison with the Rebels With A Cause Award in recognition of his generous support through the years.
That's Larry Ellison's Bio.
Check back for updates!
Please share or add news on Larry Ellison in the comment section below.
Hello! I am TQ. Like these billionaires and millionaires, most of my online businesses were total failures. Learning from these failed attempts, I launched a successful online business for less than $400. You can Read My Story to learn more.