This blog earns income with affiliate links. Isn't that amazing?
Turn your online presence into Six Figures passive income! Join this Free Training NOW.
Who is James Bonadies?
James Bonadies is the co-founder of Local Marketing Vault, an online business model known as lead generation.
He considers himself an expert in copywriting, advertising strategy, and funnel design.
Bonadies has overseen multimillion-dollar advertising campaigns for his customers and his businesses.
His online coaching program is one of the internet's longest-running local marketing training courses.
Bonadies believes his success is a result of putting the student first.
He claims more than a dozen of his students made millions of dollars by adopting his online business model.
We are unable to confirm these business success claims. All we know, James Bonadies earns millions of dollars promoting Local Marketing Vault.
Here is the story of James Bonadies, the internet millionaire.
Become The Next Internet Millionaire
James Bonadies Personal Info

Name: James Bonadies
DOB: April 19, 1978
Birthplace: Wayne, New Jersey, U.S.A.
Education: Caldwell University
Wife/Partner: Natalia Bonadies
Hometown: Wayne, New Jersey, U.S.A.
Famous As: Founder of Local Marketing Vault, an online lead generation digital course.

James Bonadies Biography
James Bonadies was born in New Jersey on April 19, 1978.
Growing up with an old-school Italian father, James learned early that the key to success is working hard and saving money.
Although this work ethic served James well, Bonadies knew he didn't want to follow in his dad's footsteps. He had bigger dreams.
Unlock the door to financial freedom with the
#1 home-based business opportunity!
Discover a way to earn over $100K a year from the comfort of your own home.
Don't wait, click now to start your journey to success.
James Bonadies's Early Life And Education
At a young age, James Bonadies spent most of his time in the library reading books on money and marketing rather than hanging out with friends.
Bonadies attended Wayne Hills High School and graduated in 1998. He got accepted to Caldwell University, where he earned a degree in Economics.
After graduating from college, James went on to become a teacher. He stayed at home with his parents and earned $42,000 each year.
James Bonadies's Career
James Bonadies spent 13 years in public education. His career in education started as a Business Education teacher.
In 2004 Bonadies went back to Caldwell University to pursue an MBA (Master of Business Administration).
After getting his MBA in 2006, James Bonadies became a Vice Principal of a local public school.
Bonadies worked so hard as a teacher and Vice Principal. However, his income didn't represent his effort or value.
When James met his wife, everything changed. She said, "you have so much more to give than being a teacher." That's when James Bonadies began his searches for an online business opportunity.
James found nothing but scams and "get-rich-quick" schemes. But he did not give up. Bonadies kept searching for a legitimate online business idea.
Then in 2014, James Bonadies saw a Facebook ad for an online digital marketing course teaching SEO (Search Engines Optimization). He started learning SEO.
Bonadies discovers that he could use his new skills to create value for small businesses and makes a lot of money.
He met his business partner, Jason McKim. Together they built their digital marketing agency, Local Marketing Vault.
James Bonadies soon realized that he would create a second revenue stream by selling his knowledge instead of just services,
Bonadies and his partner started mentoring and teaching others to start their online businesses.
The move led to a massive online business that guided thousands of entrepreneurs to change their financial lives.
James Bonadies became an internet millionaire and a digital marketing guru.
James Bonadies Net Worth
James Bonadies has an estimated net worth of less than $5 million.
Most of his money came from his coaching business, Local Marketing Vault.
As a teacher, Bonadies earned roughly $42,000 each year.
His life changed when Bonadies started an online business.
Sure, James Bonadies did not become a millionaire overnight. But his effort has helped him create a multi-million dollar online business.
James Bonadies Family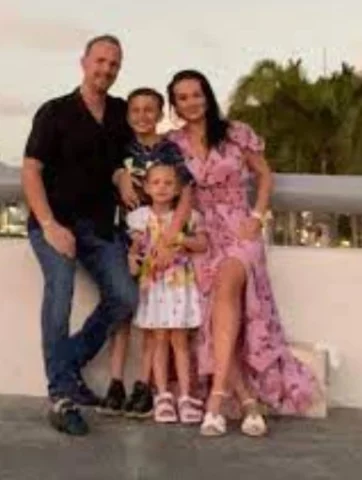 James Bonadies is married to his long-time wife, Natalia Bonadies.
The couple lives in Wayne, New Jersey, with their children, a boy, and a girl.
There is not much information available online about his family.
Bonadies prefers to keep his children out of the limelight.
His children are likely to inherit his enormous fortune in the future.
James Bonadies Accomplishments
James Bonadies co-founded Local Marketing Vault, an 8-figure business owner.
That's James Bonadies's Bio.
Check back for updates!
Please share or add news on James Bonadies in the comment section below.
Hello! I am TQ. Like these billionaires and millionaires, most of my online businesses were total failures. Learning from these failed attempts, I launched a successful online business for less than $400. You can Read My Story to learn more.
Frequently Asked Questions (FAQs)
Who is James Bonadies?
James is a copywriting, ad strategy, and funnel design expert who has overseen multi-million dollar advertising campaigns for clients and his own companies.
What is James Bonadie's net worth?
James Bonadie has less than $5 million in net worth. He makes his money from coaching other entrepreneurs on how to build a lead-generation online business.
How old is James Bonadie?
James Bonadie was born on April 19, 1978. He is 44 years old as of 2022.