This blog earns income with affiliate links. Isn't that amazing?
Turn your online presence into a Six-Figures passive income! Join this Free Training NOW.
Who is Cameron Dunlap?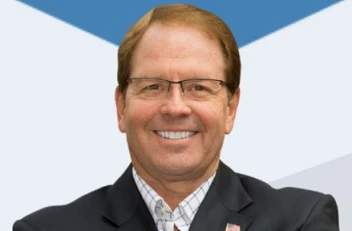 Cameron Dunlap considers himself a Real Estate Investment Guru.
Some agree with the statement above. Others call Cameron Dunlap a scammer.
This article is Cameron Biography. So, we are not going to debate about the scam topic.
According to Dunlap, he started investing in real estate back in 1993.
One late night while watching a real estate infomercial, Cameron took a chance and ordered a real estate course that particularly really interested him.
This impulsive purchase led Dunlap down the path of real estate investing, which has changed his life for good.
His very first deal was a rehab project and he walked away with $12,000 profits in his pocket.
After only a few years in the business, Cameron Dunlap had bought and sold millions in Real Estate.
Soon, people were asking Dunlap for advice on real estate investment.
He was invited on stage by one of his close mentors to share his success story in front of thousands of people.
In 1995, Cameron Dunlap started speaking and teaching individuals how to invest in real estate.
To this day, Cameron Dunlap speaks to real estate investors and clubs across the country, sharing stages with superstars like Carleton Sheets, Dennis Waitley, Ron LeGrand, Mark Victor Hansen, and more.
Cameron Dunlap Personal Info
Name: Cameron Dunlap
DOB: September 01, 1965
Birth Place: New York, U.S
Education: Rochester Institute of Technology
Wife/Partner: Helen Dunlap
Hometown: Campbell, NY
Famous As: Founder of Iflip Real Estate and Vacant House Bank.

Cameron Dunlap Net Worth
Cameron Dunlap claims that he has done hundreds and hundreds of deals and made millions of dollars in Real Estate.
However, no one knows the exact net worth of Cameron Dunlap. We estimate his net worth is less than $5 million.
Cameron Dunlap states that he is an active real estate investor. However, we cannot find anything information online regarding his investment portfolio.
We agree with others that most of Dunlap's net worth comes from selling real estate investment courses and services.
Unlock the door to financial freedom with the
#1 home-based business opportunity!
Discover a way to earn over $100K a year from the comfort of your own home.
Don't wait, click now to start your journey to success.
Cameron Dunlap Childhood Life
Cameron Dunlap has a typical childhood life like a lot of people. He went to college hoping to find a job making decent money.
After college Cameron Dunlap returned home, he worked at his Dad's printing and advertising production business.
Cameron worked for his Dad until economic pressure forced him to join a huge multinational company.
But, Dunlap didn't like the life of working for someone else.
Cameron Dunlap wanted to decide his fate. So, he always looked for ways to become an entrepreneur.
Once Dunlap learned real estate investing, he has never looked back. He knew from day one that this would be his passion.
Since 1993, Cameron Dunlap has participated in hundreds and hundreds of deals, making millions.
Along the way, Dunlap founded a software and training company called the Real Estate Wealth Network.
Cameron Dunlap understands the challenges real estate investors face daily.
One of those challenges was finding properties. It's a time-consuming process.
So, Cameron developed a system that attracts, manages, and trains bird dogs to help investors find the right kinds of properties.
Then, Dunlap launched a funding program allowing investors to use his money for quick flips.
Another powerful tool that Cameron Dunlap has created is the cash buyer system. This system compiles a list each month of those who have bought a property with CASH. It allows investors to seek out cash buyers for their real estate deals.
Cameron and his team continue to create powerful tools to help thousands of Real Estate Investors do more transactions with higher profits.
Cameron Dunlap Wife/Family
Cameron Dunlap is married to Helen.
Both Helen and Cameron are longtime avid pilots. They have a private pilot's license. They met each other in Danbury, CT, through flying.
Helen is running an antique store where folks come to find all sorts of local, unique treasures.
The couple has a daughter, Nicole Dunlap.
Nicole shares a lot of her Dad's interests and entrepreneurial spirit.
While in college, Nicole Dunlap started her own business.
Cameron Dunlap doesn't share much about his family life with the world. There is relatively little known information on his wife and daughter.
His daughter is likely to inherit his enormous fortune in the future.
Cameron Dunlap Accomplishments
In 1993, Cameron Dunlap completed his rehab project and walked away with $12,000 profit in his pocket.
In 1995, Dunlap founded the Real Estate Wealth Network to teach individuals the proper process of investing in real estate.
Cameron Dunlap has launched numerous products and tools to help real estate investors, the Trifecta in Real Estate Investing, Motivated Seller Data Feed, Virtual Wholesaling Academy, Vacant House Data Feed, Cash Buyer Data Feed, Private Lender Data Feed, Iflip Real Estate, Cameron's Inner Circle, and more.
That's Cameron Dunlap Bio.
Check back for updates!
Please share or add news on Cameron Dunlap in the comment section below.
Hello! I am TQ. Like these billionaires and millionaires, most of my online businesses were total failures. Learning from these failed attempts, I launched a successful online business for less than $400. You can Read My Story to learn more.